When 2015's GGJ theme was "What do we do now?", and after a lot of thought, we came out of this concept of lots of people annoying the player with that question.
With that, we made this game, a game where you only want to play snake, even if that means the world exploding and blaming everything on the 1 percent.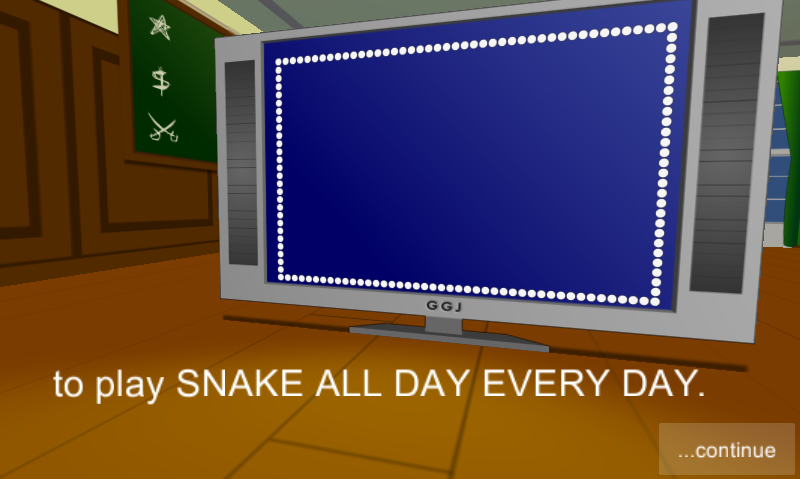 About
Developed in Unity.
There is actually an explosion in this game.
Languages: English
Release: January 2015